Mery X-Mas & Happy New Year
Ichnos
reconnecting you to the wellness within
Find your ritual
VEGAN
|
CRUELTY
FREE
|
LEAVE
NO
TRACE
|
ECO
PACKAGING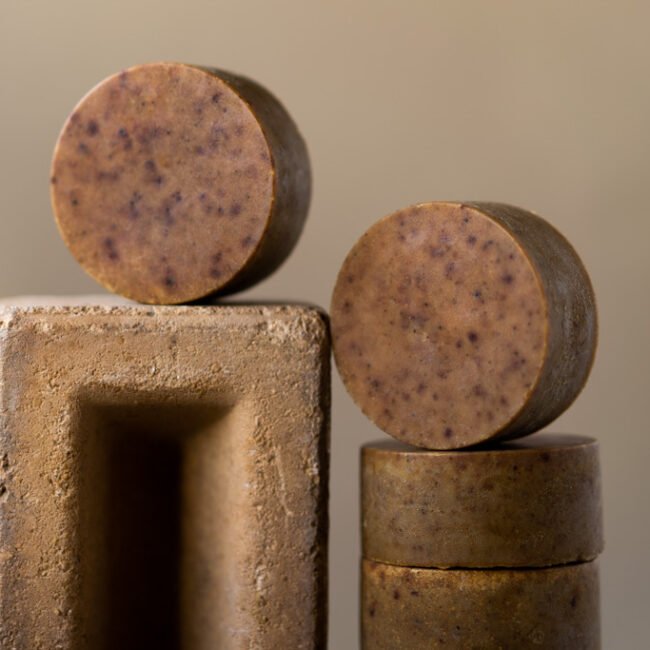 ANTI-CELLULITE SOAP | BODY | ALL SKIN TYPES
Our Anti-cellulite soap reduces fat cells that appear as cellulite in the hips, legs ,thighs and abdomen .
A combination of exercise, more raw food and skin treatments can reduce the appearance of cellulite.
Coffee bean oil , guarana, seaweed powder and luffa sponge is our formula that improves blood circulation and stimulates lymphatic system .
Our Anti-cellulites soap is very active when combined with our anti-cellulite oil .
discover our ethical and sustainable self care rituals
Our premium soaps are inspired from the union of ethical and sustainably sourced ingredients
found in abundance on Greek and Japanese land .
They are made of 100% plant based and biodegradable ingredients .
Everything here is made by real craftsmanship and love for nature.
Ichnos soap is designed to elevate your daily bathing routine .
Remember that self-care rituals are healthy habits ,
they have a positive impact on your well-being .
The bath is a time and place to wash away all the worries of your day .
 Ichnos soap rituals will wash off any trace of yesterday, restore your energy and calm your mind .
Japan minimalism is a concept that focuses on keeping life simple & clean by living with just the essentials. 
Our shampoo bars showcase minimalism at its finest. The bars help create a minimalist aesthetic in your shower/bathroom by reducing the cluttered look of bottles.
Our shampoo bars are plastic free, fragrance oil free, preservatives free, artificial color free and Ph-balanced for your hair .
Our solid shampoo bars are travel friendly and on-the-go lifestyles .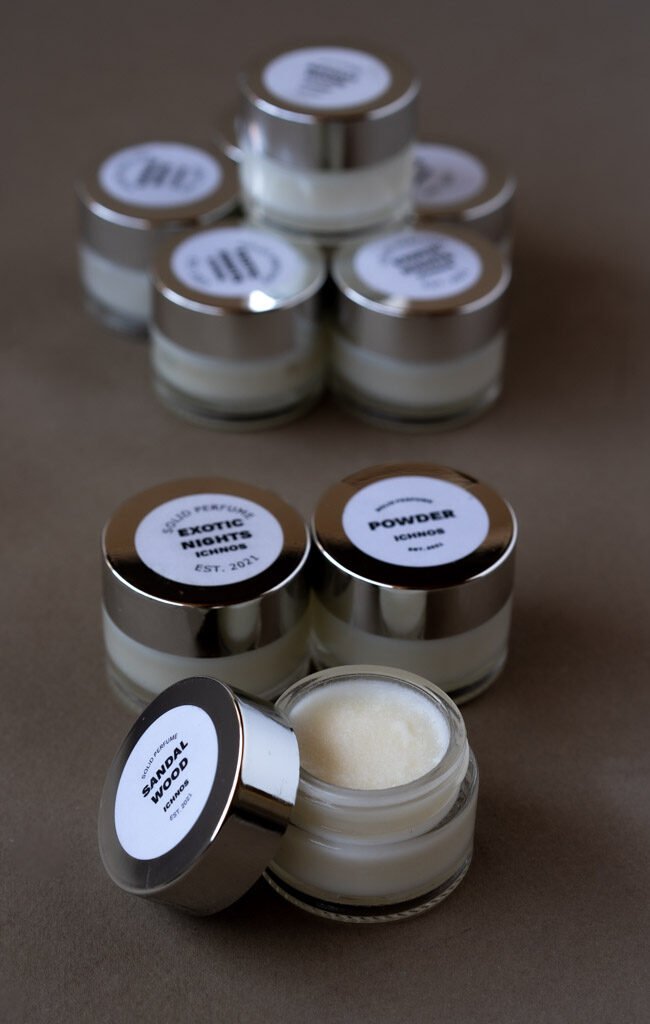 In Japan the art of "listening to scent" is the most recherché of accomplishments.
Our solid perfumes allow you to scent your body with something truly unique for yourself .
A moisturizing balm blended with fragrance oil for a gorgeous scent that lasts .
Our solid perfumes are designed as a handbag perfume .
They are a celebration of scent .
Japanese people use multiple layers of hydration, fist of all they treating with a serum. 
Our regenerative and firming serum oil Bakuchiol based on the action of vegetable retinol Bakuchiol provides anti-aging action by filling fine lines and wrinkles .
The lightweight formula is 100% natural , preservative-free and cruelty-free ingredients .
Easily & rapidly absorbed without leaving a greasy effect .
BODY OIL | GLOW & SHIMMER
Glow & shimmer is a dry body oil that provides instant moisture to your skin , it has anti-aging properties and nourishes your skin deeply .
We created a lightweight formula of dry oils that absorbs quickly to lock in moisture, while soothing dry areas .
Glow & Shimmer is easily spread & non-oily touch .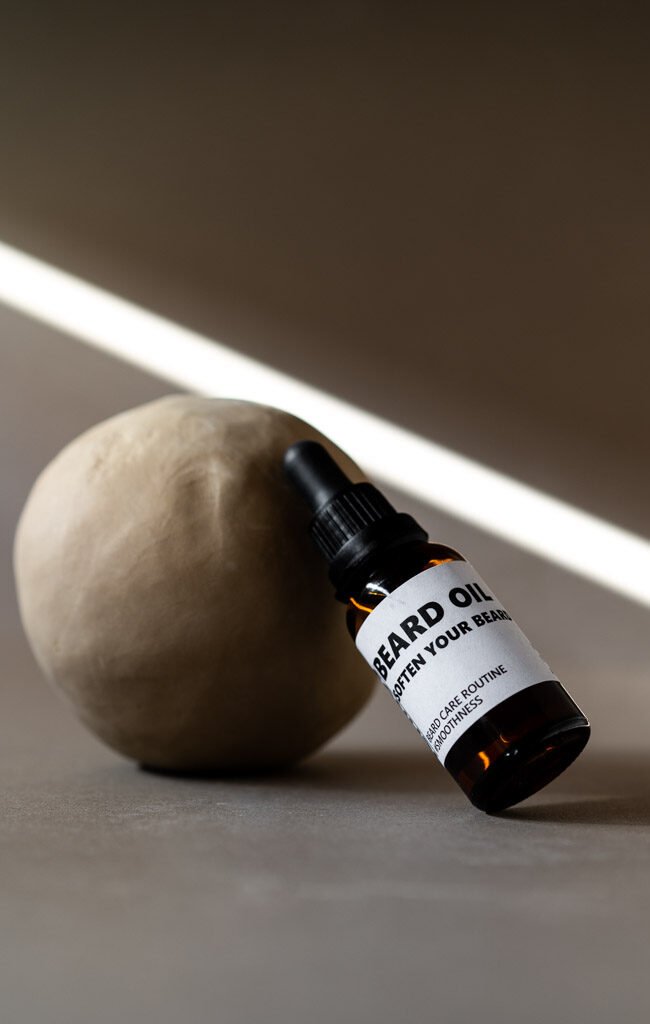 A lightweight formula gives a matte hold to your beard without being greasy.
Our unique blend of oils has been carefully selected to provide the ultimate in hydration and nourishment for your beard and skin
Beard oil is easily spread & non-oily touch .
Clay face masks are among the most common and oldest skincare treatments for all skin types .
Japanese women used to cleansing and exfoliating their face regularly. They have been using clay, sustainably mined from earth itself, for centuries to improve the health of their skin .
Ichnos clay masks will brighten and restore your skin balance as they deeply cleanse your skin  .
 Spoil yourself , take some time off , apply your mask and relax .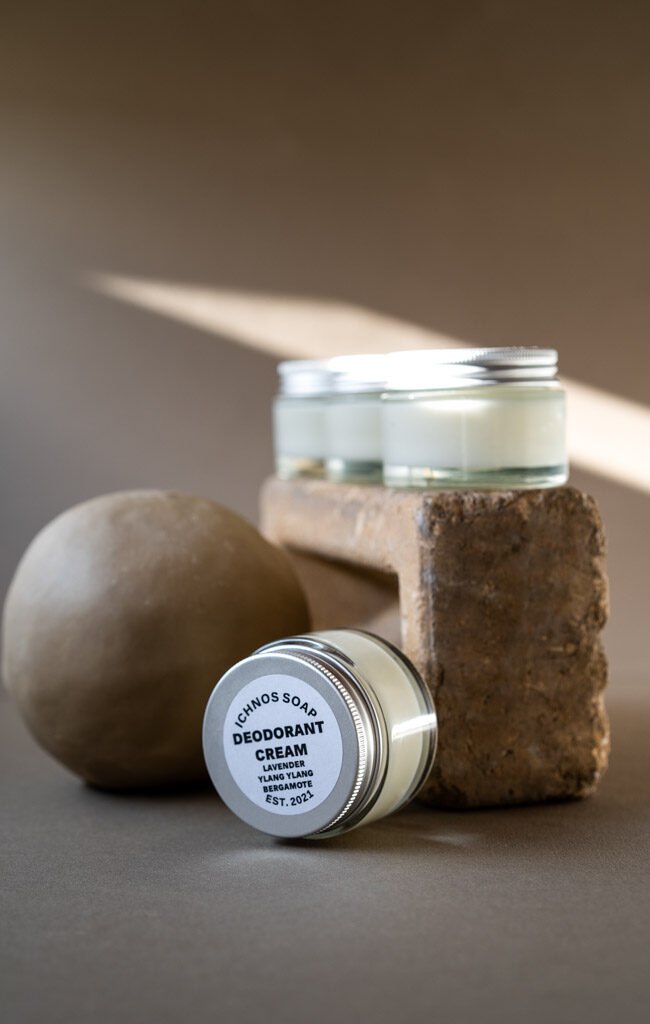 Skincare's deodorant cream is free from aluminum, harsh chemicals, parabens or synthetic fragrances .
Its fine ingredients have been carefully selected to achieve a unique formula that eliminates all traces of perspiration.
This cream-to-powder formula is made using only natural, ethically sourced botanicals.
A personalized gift adds a special quality and a beautiful unique touch to the art of gift-giving. Also , it is a gesture of affection, love and gratitude in a remarkable way that shows the receiver that they are appreciated for the special place they hold in your heart and in your life .
VEGAN
|
CRUELTY
FREE
|
LEAVE
NO
TRACE
|
ECO
PACKAGING