Description
Japanese people use multiple layers of hydration. First of all they treating with a serum. Skin hydration is very important for them .
Our regenerative and firming serum oil Bakuchiol, based on the action of vegetable retinol Bakuchiol, provides anti-aging action by filling fine lines and wrinkles .
Utilizes the properties of premium oils combined with the vegan retinol Bakuchiol for the best results . 
It blends precious plant-based oils to support the skin's natural moisture barrier and as a result gives deep hydration .
Besides that it contains Camellia oil that minimizes the appearance of fine lines and wrinkles.
Geishas have used Camellia oil as their beauty secret for keeping their skin glowing & youthful .
Furthermore our serum oil bakuchiol tightens the skin, restores its density and lifts the favorite contour .
The lightweight formula is 100% natural, preservative-free and cruelty-free ingredients .
Easily & rapidly absorbed without leaving a greasy effect .
Our rich serum oil is for all skin types . 
PROPERTIES 
Bakuchiol 
100% herbal alternative to retinol derived from babchi plant .I

t is just as effective as retinol, but without causing skin irritation.

It promotes the production of collagen and elastin .
Provides anti-aging action by f

illing fine lines and wrinkles .

Increases the firmness and elasticity of the skin.
I

mproves the overall texture and skin discolorations, reducing pimples and blackheads .

Suitable for all skin types
Mastic oil ensure in depth skin care and offer anti-ageing protection .
It tightens and tones the skin , visibly improving the appearance and reducing the size of pores .
At the same time controlling the secretion of sebum and significantly reduce the problems of oily skin such us the shine of the skin .
Mastic oil gives a wonderfully youthful appearance to your skin with a matte finish .
Furthermore guarantee deep cleansing of the skin.
As a result has positive effect on skin types with a tendency for acne and dark spots .
Camellia oil
Skin repair .
Anti-aging properties
Deep hydration and nourishment .
Leaving the skin looking and feeling velvety .
Reduction of redness and inflammation .
Minimization of dark spots .
Improved elasticity .
A traditional oil used for centuries in Japan. Camellia oil is widely thought to be the cherished secret behind the youthful appearance of women from Asia .
Avocado oil is mega moisturizer , has healing and anti-aging benefits .
Minimizes inflammation and enhances collagen production.
Vitamin E strengthens the skin barrier.
KEY INGREDIENTS
Bakuchiol
Mastic oil
Camellia seed oil
Avocado oil
Vitamin E
INGREDIENTS
Cetiol cc , Fractionated coconut oil ,Mastic oil ,
Camellia seed oil ,Avocado oil ,Vegetable silicone ,
Bakuchiol, Vitamin E, Essential oil Ylang ylang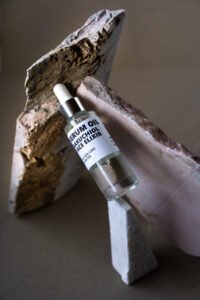 USE
Face skin care
All skin types .
HOW TO USE
First clean your skin and dry with a soft towel ,
second use your fingertips to gently apply 3-4 drops of the serum by dabbing on your face and neck .
You can also use it around the eye area .
Avoid tugging the skin and rubbing too hard.
Let the product absorb on its all night .
Allow all the gentle ingredients to nourish, repair and hydrate your skin .
Βefore the first use, we recommend to try it on a small area of ​​your skin, for any possible allergies .
Please avoid contact with eyes .
At Ichnos soap we do NOT  use :
animal products
palm oil
parabens
sulfates
artificial colorants
Due to the handmade nature of our products , there may be a slight variation to the photos .
Please note that due to personal nature of our products, we are unable to accept return on orders .
We do not claim that our products have medicinal properties .
It is forbidden to replace any medical advice and treatments .